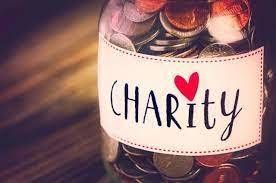 What Motivates Donors
People act from the heart, not the head. There are the top 7 reasons donors give, according to a survey Network for Good conducted among 3,000 donors.
1. They're mission-driven.
Donors say: "I know there is a need for the nonprofit's mission in my community and I know it does good work."
Donating to charity feels good. Scientific studies have proven that generosity stimulates dopamine, which creates similar brain activity in the regions connected to the experience of pleasure and reward. 
2. They trust your organization.
Donors say: "I believe the nonprofit will use my gift to stabilize or expand programming."
Donors come to your nonprofit because they believe in your mission. They stay with you because you prove yourself worthy of their trust and commitment. Transparency and dependability are key. 
3. They get to see the impact.
Donors say: "The nonprofit communicates about the impact of giving by sharing program outcomes."
When donors feel their gift has a direct impact on improving a situation, they feel empowered. 
4. They have a personal connection to your cause.
Donors say: "I know someone who benefitted from the nonprofit's work."
For many donors, charitable giving is highly personal. Donors who give because they've seen your impact firsthand are incredible advocates.
5. They want to be part of something.
Donors say: "I want to be associated with the organization and its brand."
Donating is an emotional act, and people connect more to personal stories than statistics or broad statements. 
6. You've caught their attention.
Donors say: "I see the organization online and on social media."
The power of social media combined with the ease of online giving has contributed to the rise in popularity of peer-to-peer giving.
7. They want tax benefits.
Donors say: "I want the tax deduction."
The 2017 Tax Cuts and Jobs Act (TCJA) will impact every individual and organization. Although we won't know for a few years the lasting impact these changes will have, we know that altruism is a driving factor for why people donate.
And the #1 reason why donors stop giving…
They don't know how their gift is being used.
Donors need to always be kept in the loop!